Mr Frank Huang 

III
Chairman
Frank has been an entrepreneur and leader in the global technology space for over two decades. In 2017, he established Haodex Ltd, a multi-million dollar, NSX-listed company. From 2000 to 2008, he was the Founder and Executive Chairman of Chi Tel Global Holdings, an international telecommunications provider with covering 7 countries including the UK, USA, France, Canada, Australia, New Zealand and Hong Kong. His visionary leadership saw Chi Tel's valuation reach two billion SGD as estimated by DBS Bank Singapore, making it the second largest IP long-distance call network in the world next to ITXC of the United States. In addition to this, he served as the exclusive agent of the French Schlumberger Sim Card for China from 1996 to 2000 and held the position of Sales Director of Motorola mobile phones in thirteen provinces of China through China Huge International Co., Ltd from 1990 to 1996. This feat established him as one of four major distributors of Motorola mobile phones in China and enabled him to be a designated mobile phone provider for thirteen provinces in the nation.
Frank graduated from the Civil Aviation University of China with a Bachelor of Aeronautical Engineering and was one of the few chosen in the country to study the prestigious business management course in West Germany in 1984. Following this, he received extensive training in both the The Boeing Company and the General Electric Company in the US from 1985 to 1986.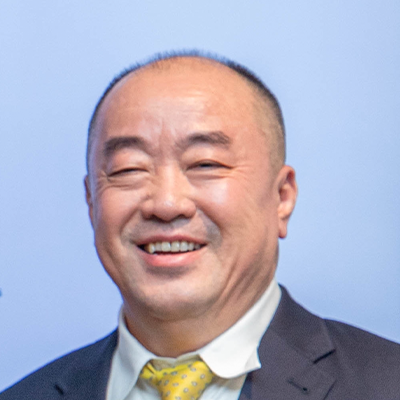 Miss Annie Huang 

III
Chief Executive Officer
Annie has a formidable educational background, with a Bachelor of Commerce (Marketing & Accounting) degree from Macquarie University. Annie has used her wealth of marketing and sales knowledge in roles at Nestle Australia, collaborating with the national pharmacy sales team to increase profitability for 3000+ Australian pharmacies, such as Priceline, Chemist Warehouse and Blooms Chemists, as well as independent stores.
Since Haodex's inception in 2019, Annie has been at the heart of the company, taking the lead in the management and strategic planning for the organisation. In her capacity, Annie has driven the marketing and development teams to develop revolutionary approaches to the contemporary market.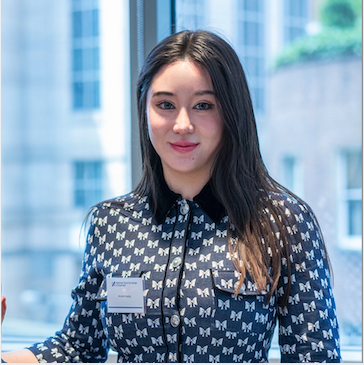 Miss Daisy Ding 

III
Chief Financial Officer
Daisy has developed a strong financial acumen following her graduation of Bachelors of Economics at UNSW and Master of Science at UTS. Daisy has gained valuable experience in the financial sector following her oversight in operations at Saxo Bank, where she managed high-value client portfolios following strict compliance and auditing standards. Daisy further developed her accounting acumen at Atlas Advisors Australia through her funds management experience which involved an expansive view on all accounting processes. Daisy has played a crucial role in the company's financial processes providing both financial oversight and guidance.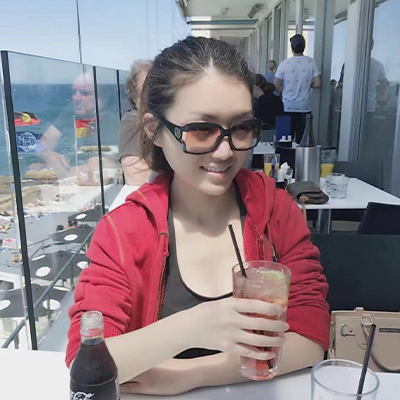 MISS MENGJIA HU
III
General Manager of China
Mengjia, the General Manager of Chengdu Bulkbuyworld E-Commerce Co., is uniquely qualified to head up the Chinese team with her prior military experience as an operator between 2012-2014. She graduated from Jiangxi New Energy Science and Technology College with a degree in Accounting and Statistical Accounting in 2014-2017, and her extensive work history includes serving as the risk control officer at Sichuan Datang World Technology Co. from 2017-2018 and at Chengdu Frankshaus Network Technology Co. from 2018-2019. In 2019, her hard work and dedication led to her appointment as the Deputy General Manager of Chengdu Bulkbuyworld E-commerce Co., and in 2021 she ascended to the position of General Manager.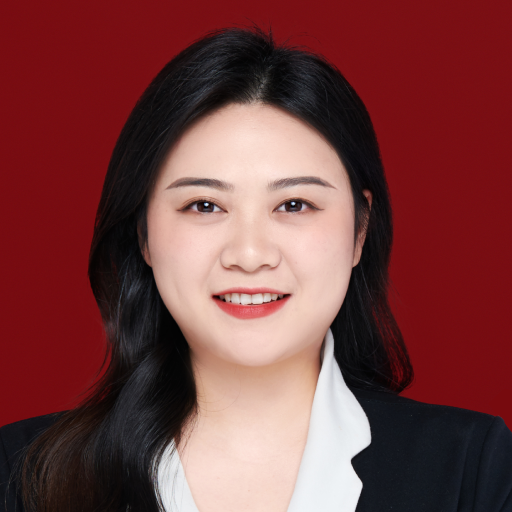 Sunling Gou
III
Chief Technical Officer
Sunling has attained his Bachelors of Computer Science and Technology (Applied Technology) from the University of Electronic Science and Technology of China in 2020. Prior to this, he earned a specialist certificate from the Sichuan Institute of Technology Computer Science and Technology.
At present, Sunling is the Chief Technical Officer at Haodex Ltd. Sunling has had a vast and extensive career in his technical profession making him extremely equipped to act as the Chief Executive Officer at Haodex Ltd. Sunling's exceptional expertise in web development, which encompasses knowledge of PHP, MYSQL, SQL Server, server load balancing, database reading, writing separation technology, and front-end web technology. His ability is only enhanced by his extensive experience in managing a team of over 30 individuals, plus the strong negotiation and communication skills and organisational leadership he has honed throughout the years. Not only that, but Sunling also has rich experience in business negotiation, project reporting abilities, aptitude for department planning and coordination, and impressive talent in corporate strategic planning.
In the past, he was in the role of Technical Director at Chengdu Morning Bell Dalu Culture Communication Co., Ltd., where he successfully worked on China's capital circle construction, managed online loan P2P, and spearheaded the "Xuliang Commune" project - a business opportunity platform. His wide-ranging expertise includes developing WBB, iOS and Android mobile application platforms, WeChat public platform projects, WeChat service account projects, and WeChat enterprise account constructions. Furthermore, he offers guidance to the management team with regard to the latest mobile innovations, as well as trains the business and IT departments with modern mobile operation ideas and techniques.
Sunling has ample experience in his field of expertise. He was Director/Department Manager at Zhejiang Feiyang International Tourism Group Co., Ltd. for a span of 2 years. In this capacity, he created a technical team, conversed with other departments of the company to understand their requirements, organized the product process, and reduced non-IT personnel workload developing a system which streamlined internal communications and documentation processes. Through his career in this position he is solely credited with implementing a paperless workplace within 1 month for a workforce of 200.
Sunling has an impressive resume that began in 2006 with the Technical Director/Manager role at Ningbo Xinyu Network Technology Co., Ltd. This was followed by a period as the General Manager's Office Partner at Ningbo Haishu Starting Point Information Network Technology Co., Ltd., where he was responsible for supervising the overall operation of the company (focusing on technical support). He subsequently became employed by Industry of Global Resources in the Technology Department to examine the network construction, programming work for a B2B e-commerce platform, evaluate the principal procedures and functions of the website, and work on some 0A disc systems.
Sunling continues to further his expertise with continual training. Recently in 2021 he has conducted training courses on SEO to raise website scores and rankings, as well as instructed a Private Finance High-end Seminar to help businesses identify the risks of private lending, integrate into the capital circle, dodge the dangers of platform companies, invent business models, upgrade the ecological environment for corporate development, be familiar with the latest regulations and policies, access secure financing avenues in conventional industries, and utilize the power of capital to increase corporate performance.
Sunling is a dedicated Chief Technical Officer, endowed with more than 17 years of professional experience in the IT, travel, and financial industries, plus sound problem-solving aptitude and people management know-how. On average, the daily IPs under his purview surpass 80,000, and the daily PVs exceed 800,000.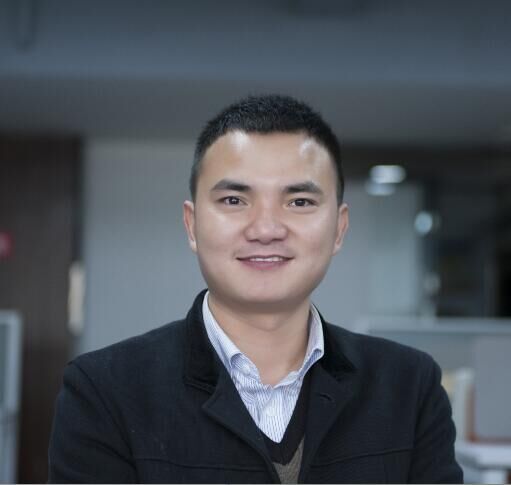 WILLIAM WEI
III
FINANCIAL INVESTMENTS MANAGER
William Wei holds both an MBA in China and CPA Masters degree in Australia, has 8 years of top 500 world multinational company management and marketing experience, 5 years of wealth management services to individual and institutional clients investing in international markets. Overseeing transactions of more than 200 million private equity investment in both primary and secondary capital markets in both China and Australia. Intuitive leader with acute business acumen and expertise in directing new client acquisition, market research, competitive analysis, and successful initiatives to stimulate revenue growth. Equipped with strong communication, organisational, and interpersonal skills, along with capability to establish strong rapport with clients beyond geographical boundaries.