Mr Frank Huang 

III
Chairman
Frank has been involved in a number of corporate leader roles within the technology sector. Frank has had over 25 years of executive management experience across a number of Australian and International companies. This includes roles as Managing Director of Chi Tel Global Holding Ltd, Managing Director of China Huge International Pty Ltd and General Manager of First Mobile Group Holding Ltd.
Frank has extensive corporate leadership skills and strong financial and business planning capabilities. This provides him with the capacity to manage the complete cycle of commercial activity, from strategy development, corporate financing, operational implementation and ongoing growth via organic means and/or acquisition.
He has strong background in technology, with a Bachelor of Aeronautical Engineering from China Civil Aviation University.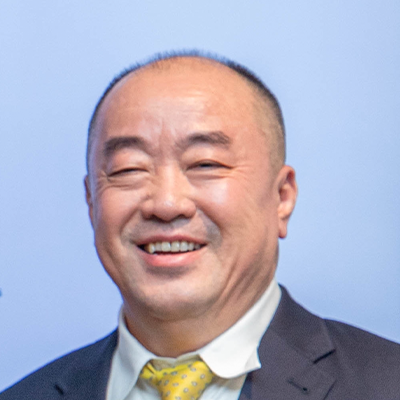 Miss Annie Huang 

III
Chief Executive Officer
Annie has strong business background, after graduating from Bachelor of Commerce (Marketing & Accounting) at Macquarie University. Following this, Annie has taken on various roles to explore business operations, including her experience at Nestle Australia as Account Executive, and Sales Executive at Bence Property Group. Annie has been highly involved in various business development projects and leading teams to success at Haodex Investment.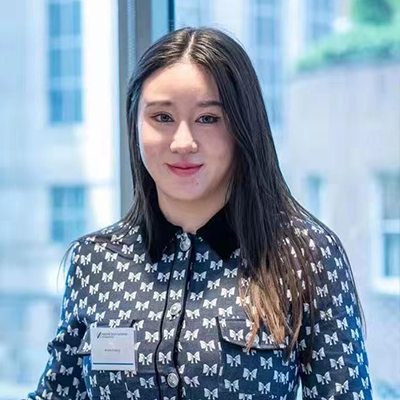 Miss Daisy Ding 

III
Chief Financial Officer
Qualifications University of New South Wales

Degree Name: Bachelor of Econimics
Field Of Study Economics and Finance
Dates attended or expected graduation 2007 – 2011

University of Technology Sydney

Degree Name Master of Science (MSc)
Field Of Study Mathematics and Statistics
Dates attended or expected graduation 2012 – 2014
Work Experience Chief Financial Officer Haodex Ltd Dates Employed 2018 to Present

Managing the processes for financial forecasting and budgets, and overseeing the preparation of financial reporting
Set up different accounts according to taxation requirements
Reviewed all fund documentation to ensure all statutory and corporate governance requirements are met
Oversee development and preparation of budget and financial reports for the business
Liaised with external auditors and custodians as required
Setup company share structure

Funds Administrator Atlas Advisors Australia Dates Employed 2015 – 2017

Received incoming clients and work with relationship managers to obtain and review investor subscription & KYC/AML Documentations; input and maintain data of investors; disseminated documents including investment confirmations and certificates of unit holdings to investors
Managed a range of fund transfers, investments processing and securities settlements
Reviewed all fund documentation to ensure all statutory and corporate governance requirements are met
Reviewed all fund documentation and prepared board minutes to ensure all statutory and corporate governance requirements are met
Calculation of Net Asset Value (NAV) and Unit Pricing including the calculation of the funds income and expense accruals; prepared Quarterly Distribution Statement and Annual Tax Statement for clients
Preparation of annual accounts, general ledger and trial balance; maintenance of the fund's financial books and records; payment of the funds expenses
Reconciled Bank Statements with China Construction Bank
Preparation of annual accounts, general ledger and trial balance; maintenance of the fund's financial books and records; payment of the funds expenses
Produced marketing materials for the fund and investor education articles for the company website
Assisted the directors to develop and prepare budget and financial reports for the business
Liaised with external auditors and custodians as required
Managed the business compliance plan in accordance with regulatory requirements
Provided an efficient administrative support to designated directors which may include but not be limited to preparing of necessary documents/contracts; researching information; supervising administrative staff

Operation Associate Saxo Bank Dates Employed 2013 – 2014

Provided ongoing support to the dealing desk and back up for all sales and trading related activities
Key contact liaison for front office dealers to resolve any problems identified
Generated Client Trade Account Confirmations (paper based & electronic)
Reviewed clients' suitability for trading FX, ETFs, CFDs and other leveraged products
Undertook monitoring and surveillance activities, document findings and recommendations and subsequent support implementation of recommendations
Supported the AML and Compliance Officer in group investigations and auditing
Responded and dealt with phone / email queries from dealer groups and communicate and coordinate with Singapore and Copenhagen teams
Assisted in resolving external introducing broker issues relating to transactions, commission payments and preparing for payments and credit notes
Assisted the team with ad hoc operational requirements such as processing trade bookings, cash flows, applications and various payments
System verification testing and implementation of new systems and processes
Co-project managed the operational aspects of new product launches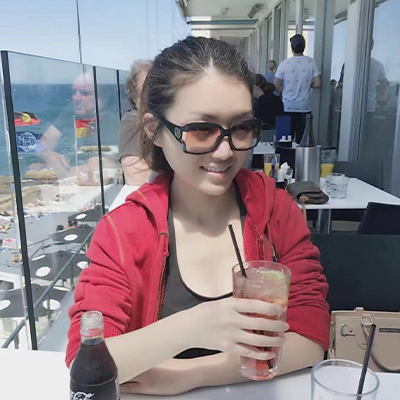 MISS MENGJIA HU
III
General Manager of China
General Manager of Chengdu Bulkbuyworld E-Commerce Co.
Personal Experience:
2012-2014 Served as an army operator
Educational Background
2014-2017 Jiangxi New Energy Science and Technology College Accounting and Statistical Accounting Major
Work Experience
2017-2018.5 Sichuan Datang World Technology Co.
2018-2019 Chengdu Frankshaus Network Technology Co. as a risk control officer
2019-2021.6 Deputy General Manager of Chengdu Bulkbuyworld E-commerce Co.
2021.6-Present General Manager of Chengdu Bulkbuyworld E-Commerce Co.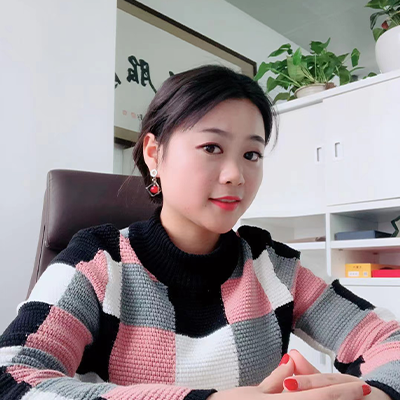 Sunling Gou
III
Chief Technical Officer
educational experience
2020.1-present University of Electronic Science and Technology of China
Computer Science and Technology (Applied Technology) | Undergraduate
2002.9-2005.7 Sichuan Institute of Technology
Computer Science and Technology | Specialist
work experience
2018.1-present Chengdu Franks Network Technology Co., Ltd.
Technical Director | Industry Monthly Salary
Responsible for the establishment of the company's e-commerce platform
2012.8-2018.5 Chengdu Morning Bell Dalu Culture Communication Co., Ltd.
Technical Director/Manager
China's capital circle (http://:imwy.139e.com), construction and operation of online loan P2P project (http://mw.daibei365.com), and the construction of "Xuliang Commune", a business opportunity platform.
Including WBB, i0S and Android mobile application platform, WeChat public platform project, WeChat service account project, WeChat enterprise account construction. Responsible for providing private finance in e-commerce and mobile
It is responsible for reporting mobile innovation ideas and solutions to the company's top management, and is responsible for training mobile innovation operation ideas and practices to business departments and IT departments.
current plan.
2009.9-2010.10 Ningbo Comfort Travel Agency Co., Ltd.
Director of Information Department/Department Manager
Responsible for the development and maintenance of the company's external information platform (htp:/ww.sanke6.com), including system analysis, website SEO implementation analysis. and do simple market analysis
2010.10-2012.5 Zhejiang Feiyang International Tourism Group Co., Ltd.
Director/Department Manager
Enter the company to set up a technical team, communicate with colleagues in other departments of the company, understand their needs, sort out the product process, minimize the work of non-IT personnel using the system, reduce
Its entry difficulty makes it easy to achieve network office. The system has been preliminarily formed in 1 month, the personnel information has been entered into the employee information, and the line information has been entered into the schedule.
Using the system to work, more than 200 people in the company have achieved true paperless office in 4 months.
The EWP system is independently developed according to the actual situation of the company.
Coordinated and coordinated, and presided over the realization of the full operation of the travel agency office system in the company, the real realization of paperless office, and the standardization of the entire company operation process. In addition to having a travel agency management system on the market
In addition to the general functions of the system; it has more in-depth online contract printing, call system docking, customer tracking, work distribution and supervision and control, and is linked to the performance appraisal of each employee
Tie. Now the whole system has penetrated into all aspects of the travel agency
Through such means as network promotion, advertising and marketing, the company's current customers from the Internet and print media have greatly increased. Sales generated by the company through its website in 2011
The amount also hit a record high. During the entire project implementation process, many difficulties were solved, and when problems were encountered, they were able to respond in a timely manner, make corrections quickly, and go deep into the grassroots level of sales, accounting, finance, etc.
Communication, understanding and needs of colleagues, and try to facilitate and simplify their work as much as possible, so as to avoid the problem of acclimatization caused by purchasing a common travel agency management system.
Promote use company-wide
2006.9-2009.7 Ningbo Xinyu Network Technology Co., Ltd.
Technical Director/Manager
Before July 2007, I was in charge of the revision of "Ningbo Business Network" in the company, including the compilation of business logic relationships and programs. "Ningbo Business Network" as a Ningbo IT
It is a well-known Internet brand in the world and is committed to providing a full range of network services and solutions for various fields in Ningbo.
After July 2007, responsible for the operation of the company's entire technical team, rectifying and coordinating the relationship between the technical department and the business department, and coordinating and solving customers from time support and technical communication
Problems, have certain customer communication skills and organizational coordination skills. At the same time, he is responsible for the communication and production of the company's important customer websites, including: Tang Ying trousers, Shan Shan, Peacebird, Fang Li
Group, New Sifang Food City, Tongren Hospital, Ningbo Women's and Children's Hospital, International Automobile City, CITIC Ningbo International Hotel, Zhonghua Paper, Zhejiang Hongyang Group, Zhejiang Dasheng Pharmaceutical
Ningbo Hantong Hotel, China Overseas Shopping Network, Zhenhai Planning Institute, Ningbo University Student Network, etc.

2005.8-2006.9 Ningbo Haishu Starting Point Information Network Technology Co., Ltd.
General Manager's Office Partner
Responsible for the overall operation of the company (focusing on technical supervision support)
2004.12-2005.8
Industry of Global Resources: Analysis of Internet/E-Commerce Technology Department's network construction, programming work to build a B2B e-commerce platform, analyzing the main processes and functions of the website, including the display page, agent platform, member backend, and the backend of the entire website : and some 0A disc systems!
Self-evaluation

More than 17 years of work experience, including 7 years in IT companies, 4 years in travel agencies, and 6 years in financial culture companies. Proficient in various technical functions in the WEB development process, proficient in PHP,
Mysql, Sql Server, master server load balancing, database read and write separation technology, familiar with web front-end technology. Use prototyping tools Visio and Axure. Operating a website
The average daily IP exceeds 80,000, and the average daily PV exceeds 800,000.
Experience in managing a team of more than 30 people, with departmental decision-making and management experience. Rich experience in business negotiation, strong documentation and project reporting capabilities. have good department management and
Team management experience, rich experience in department planning, department coordination and department personnel management. Strong communication skills and organizational leadership skills, with experience in corporate strategic planning

other
Training experience 2009/9--now SEOHT training SEO Through the means of SEO, to improve the score and ranking in the search engine, so as to obtain a better ranking in the search engine, increase the traffic of the website, and finally improve the sales ability of the website And publicity ability 2012/11-now Sichuan Modern Private Finance Research Institute Private Finance High-end Seminar 1. Private lending risk control practice and legal risk prevention; Opportunities 3. How to integrate into the circle, avoid the risks of platform companies, innovate business models, and optimize the ecological environment for enterprise development through circle design; 4. The latest regulatory policies and legal interpretation and the development direction of the private financial industry; 5. How to find safety in traditional industries Convenient financing channels, and how to use the power of capital to help companies take off; 6. The development overview and participation opportunities of Internet finance and crowdfunding in China;